Founded in 2010, macathconf.org is one of the premier online sites to gain information about
myriad Catholic places, religious shrines and summer camps in Massachusetts, US.
My site has become the website of choice for thousands of Catholics living in the US, especially in the Massachusetts State. If anyone wants to know about the grandeur of Catholic Churches or how Catholicism sowed its seeds in Massachusetts or what sermons did Pope Francis made he or she can visit my personal website. Irrespective of your religion, belief and sect, you can scroll through a wide array of information on catholic summer camps and churches published on my website. Bringing people of all faith, communities and academics under a single environment is my aim and to fulfill that purpose I have created this online site, which is gaining more and more viewers each day.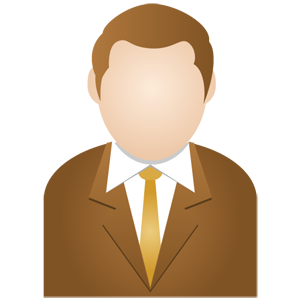 Introducing Myself
Albert Joseph is a Massachusetts resident and I write about things Catholic, which includes places to visit in Boston.  I am also a writer and a speaker and I have been blessed to have works published in a number of weekly journals in Massachusetts.  I also maintain a popular column in a well-known magazine.
Born and educated in Boston, Massachusetts, I have always lead my life in a simple way, and many Catholic rituals and traditions passed on to me by my parents have lent a firm spiritual dimension to my life. I got married four years ago and we have one child, who we regularly take to church. According to me, going to my local church community on a regular basis gives my life a routine which provides a firm foundation on which my life is based. While I am a Catholic, this is my angle on the fact that we are all spiritual beings – I understand the underlying principles of other important faiths such as Judaism, Islam and Hinduism.
A Personal Introspection
When I launched this website in 2010, I had no idea that it would attract such a wide number of people. In the last 6 years, I have been gladdened and ever grateful to my followers and readers. Being a normal Boston guy, I frequently passed by Trinity Church or the Sacred Heart Parish. Their beauty and grandeur attracted me since my childhood times. I love to adore exquisite pieces of art and handiwork, and these historic churches are a perfect example of sheer talent and skill. Out of love for the contribution that I believe the faith of the wider community has made in Massachusetts, I created this website and you will get many details related to some very appealing locations connected to the Catholic presence here in the Basy State, such as the fabulous churches. Being a parent I am more than a little interested in the summer camp culture of the USA and I believe our catholic community can play a big part in how we encourage our youth to develop, especially here in the surroundings of Boston, and Massachusetts in general.
What to Expect
Accurate information, based on the most reliable sources available about church sites and their religious significance.
Extensive and well-researched articles and blogs on Catholic churches and summer camps in Massachusetts.
Detailed discussion on the significance of family, while giving emphasis to lectures by Pope Francis on this subject.
View religious facts and history about each church through interactive blogs which provides visitors to contrast, compare and explore each individual church in an entirely innovative way.
Participate in a global discussion about faith and Catholicism through comment and interactive forums.
Detailed analysis about the Catholic camps that are operating in beautiful Massachusetts.
Compare and contrast when selecting camps for your kids.
The Importance of Religion in US
As per the recent evidence, the religion and spirituality still dominates the very core of American life. If you follow the recent trend then you will find, day by day more and more Americans are walking on the paths of spirituality. The survey results and research says that more than 64 per cent of all internet users uses the power of web to scan through faith-related subject, mostly Catholicism.
My website is not an official Catholic site but here you can find information about some representation of my faith in my home surroundings, including fabulous architecture, and also how family life is promoted by the Catholic church here in this corner of Massachusetts. If you'd like toto know more about family, values and faith, take a tour of my website!